I was commissioned by Gucci to produce a short video for their global video-based campaign celebrating the new Ace line of white leather sneakers, a shoe they introduced in their 2016 pre-fall offerings.
Titled "24 Hour Ace," the campaign includes videos made by a variety of creatives around the world.
The concept was to create a maximum of 60 seconds long video, on a specific ACE style, to be published firstly on Gucci Instagram account. The creativity and self-expression came as crucial points in the making of the short animation, which was the result of the interpretation of the ACE concept through different possibilities: video, animation, stop motion.
My choice was to make a stop motion animation using my 3D paper style.
The campaign also included a second phase, which was a 24h Snapchat activation, where all the participating artists took control of Gucci's Snapchat account for 40 to 60 minutes. During this takeover we had a chance tell the story behind our video, to peek behind the scenes of the animations we posted.
I really like the embroidered motifs on the side of the Gucci Ace sneakers, so I selected three styles where the base shoe is similar, but the embroidered elements are different. The idea of the animation was to show how these motifs could have ended up on the side of the sneakers. I built everything around the shoe using the same blue paper to help emphasize the shoe itself, as well as the final elements (bee, pineapple and hearts) that complete the shoe.
I enjoyed that I had a free hand in designing the animation so I could combine my style with the Gucci Ace sneakers. Shooting a stop motion animation is a slow process, where you see only small changes between two shots, so it's always rewarding to see the characters come to life when I first play all the photos in sequence.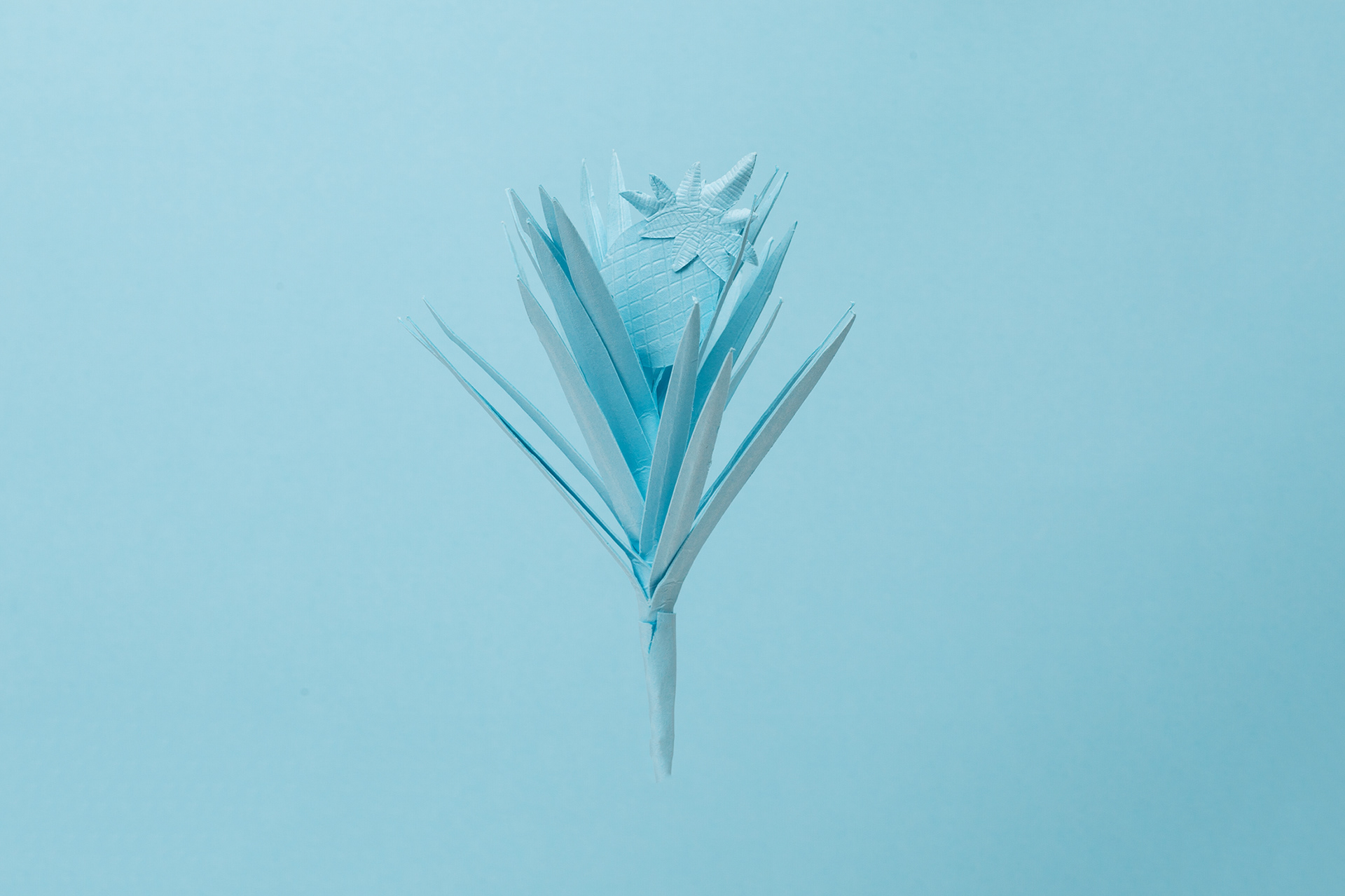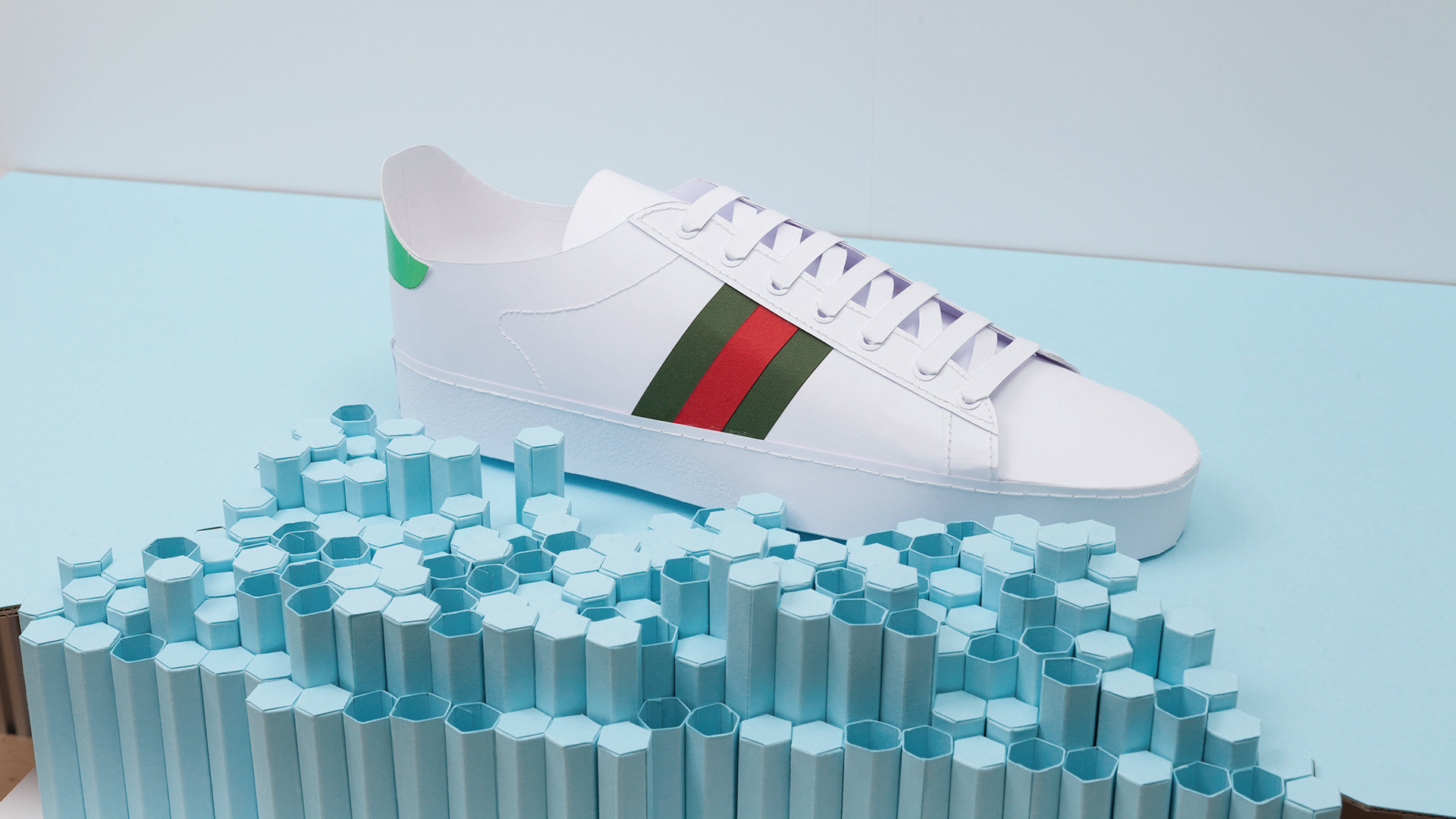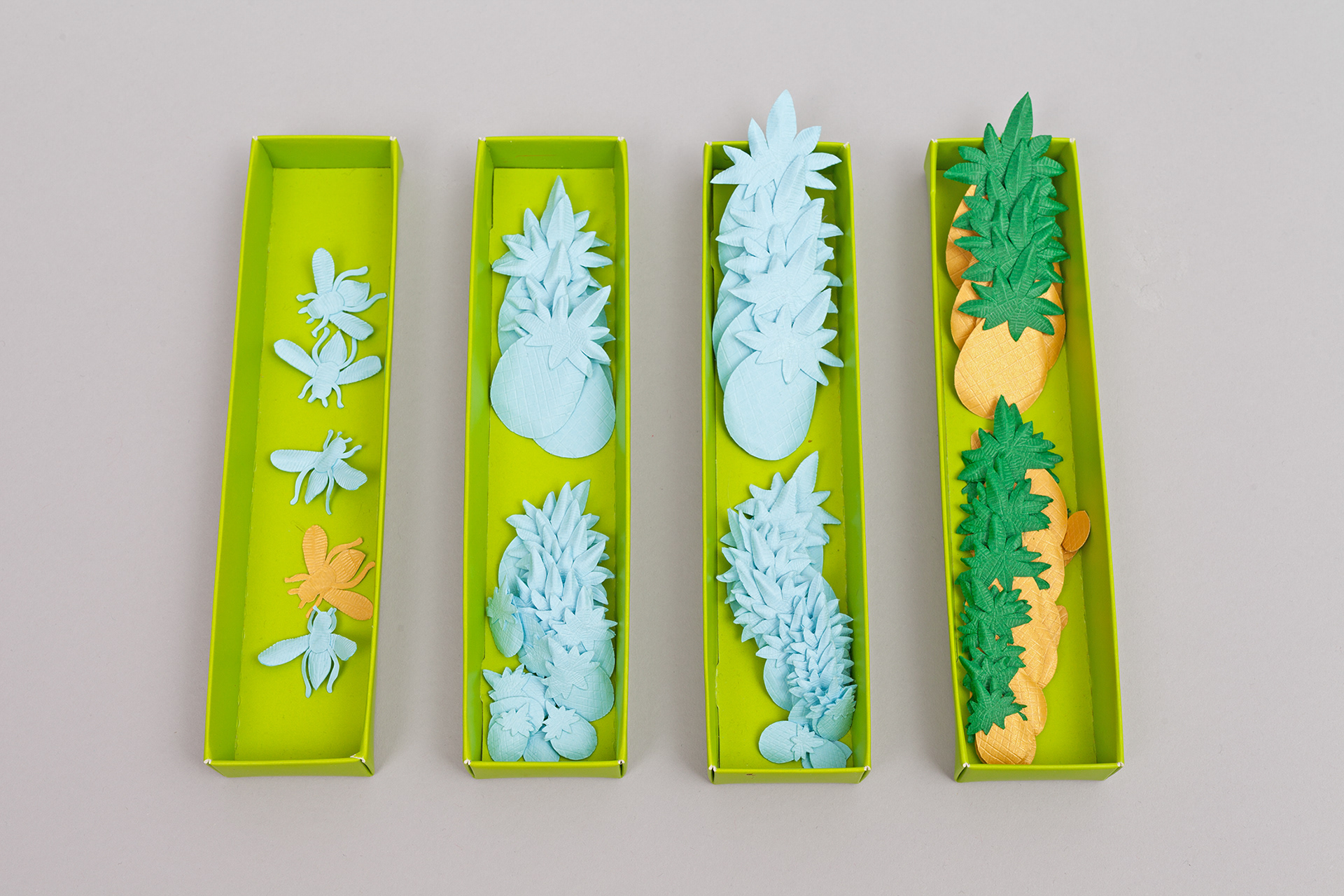 Second phase, Snapchat takeover
After the animation was published on the Gucci Instagram account I participated in the second phase which was a Snapchat takeover. During the takeover I got about an hour to live shoot and post some photos and videos about the making of my animation. All the artists did a take over of the Gucci Snapchat too, so the creative process behind all the animations and videos were visible on Gucci Snapchat for 24 hours. I prepared everything ahead of the takeover, so I didn't have to think about what I would like to show during the 1 hour I got. Even with all this preparation I had to run around in my studio to be able to post everything I wanted.